Tuesday at Express, Rain Man ran us up and down a bunch of hills…repeatedly. It was during that awfulness that Easy Button and I discussed avoiding hills entirely at my upcoming Floater Q. At the time I was completely on board with the idea, however between then and this morning 3 things happened:
I fartsacked on Wednesday
I remembered I hate Easy Button
I remembered I hate Zinfandel
What's Zin got to do with this? He attempted to bribe me, with beer, into avoiding hills and Merkins.
Well…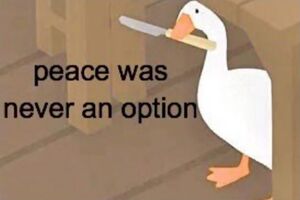 14 men under the water tower decided to get better together. DiCCS given and a swift mosey across Hwy 75 and circle up next to the Greco Grill. A pre-visit to check things out before 2nd F lunch next week? Perhaps!
Warmup
SSHs, Moroccan Night Clubs, Mountain Climbers, Stretches and more importantly, instructions that we'd all be picking up the 6 today.
The Thang
5 Burpees OYO and an all you got to the top of hill #1: Another Bad Idea. Pick up the 6 then circle up at the stop sign for 10 Low Slow Merkins IC and 10 Low Slow Squats IC. Back down the hill and circle up again next to the skate park for another round of Merkins and Squats.
Mosey down Caldwell St and around to the parking lot next to the Waxhaw Women's Club. Line up on the curb for some Gassers: suicides halfway and then all the way then 10 Mike Tysons. Repeato with American Hammers.
Back to S Providence St and head towards the school, alternating between 5 Merkins and 5 Squats at every light pole (both sides of the street). Make our way onto the basketball court for the first half of a Jack Webb: Merkins and Air Presses up to 6 and 24.
Head around the corner for hill #2: Bad Idea Cemetery. Another opportunity for some segment hunting. At the cemetery end line up on the sidewalk for some Big Bois and Flutters to catch our breath before hitting the hill again. I think it's worth of calling it hill #3: Bad Idea School.
Time to finish the Jack Webb with 7 and 28 up to 10 and 40. A brief stint of Dips on the wall while waiting for cars to pass then a looonng mosey up Brevard St and down East South Main St and across the train bridge.
Partner up for a quick round of Step-Ups while your partner runs to the 4 way stop and back. Repeato with the other partner then a quick mosey across Providence with a few minutes to finish up hill #4: Keith Jong Hill. All the way to the bottom then sprint to the top as time expires.
Moleskin
All the hills at The Floater in one morning. They said it couldn't be done. Oh wait, they said it shouldn't be done. Oh wait Easy Button and Zinfandel said it shouldn't be done. Whatever, we did it and now no one has to do any hills for the next few weeks at The Floater. You're welcome.
The Passport Challenge is alive and well. One Star and Smuggler made the trip to get their stamp. Twinkle Toes finished 2021 strong and accomplished his goal but hasn't slacked off in 2022. He was up in front all morning. Rain Man made his mark on KJH and took the Strava crown at the end of the workout. O69 almost got run over by a deer. While walking. Schneider still moves pretty good for an old man. Happy birthday buddy!
I took us out