I arrived early and the Effee's were still on everyone's mind. Pax were sharing their favorite memes, jokes, and awards. My favorite part of the night was seeing Elmers come down to accept his award Price Is Right style. Full of energy and excitement, jumping around, and high fiving pax along his way up to the front. So much excitement that he gave the presenter a huge hug when he arrived (thank god it wasn't me). The finance channel top ten list was also a crown favorite. I hope everyone enjoyed last night and thanks again to the writers (Foundation and Deflated) on their long hard work and to the master of ceremonies Zinfandel for keeping things moving.
Coming off a late night of keg drinking and joke telling I had planned for a light crowd today. To my surprise we had 12 for Commitment and another 3 that were too good to join us that ran the trail.
I had a thought that I would make the warm up run heavy instead of stretch heavy like I normally do (or exercise heavy like most other pax do). Got a little worried on the opening Mosey when from the back Mad Dog belted, "Don't forget Fuse, we were all up late last night at the Effee's. Don't kill us".
WARM UP
Run to the school/park cross road and wait for the 6. Run up the hill to the entrance. First pax to reach it turns around and as that pax passes you, you also turn around. In theory, only one gazelle reaches the top meaning that the slower guys don't have to run as far. And were off – and holy shit Dana is shot out of a cannon. He and Shriver pass me pretty handedly and I along with Jingles are the first pax they reach on their return down the hill.
Jimmy Duggans at the bottom.
Repeat the run except there will be a burpee penalty if anyone doesn't get further than their first run. I was able to shake the sand our of some of those sandbaggers the second round so no burpees. Return to the bottom of the hill for a calf stretch.
I ask if anyone wants to do the hill a third time. I expect all no's but to my surprise one pax (Mad Dog maybe?) says "Sure". OK…. Lets go. This time I ask everyone to recover at the top (so the clydesdales can enjoy the full hill – they all seemed very appreciative). We mosey back to the bottom for some toy soldiers.
Run to the pool parking lot circling back for the 6. Its about this time that a few pax attempt to remind me that this isn't Pursuit.
Once at the Pool we line up for 10 Merkins, 20 mountain climbers, then bear crawl forward one space. Hold plank until the 6 is in. Repeato 5 times to equal 50 Merkins, 100 Mountain Climbers, and 5 bear crawls.
Warm Up Over.
THE THANG
Mosey to the bridge and partner up. Typical partner work includes one partner running but since we had already covered a mile and a half in our warm up I decided to flip the script (is that a saying?). Partners would split:
50 Irkins
100 Dips
150 Fence Jump Squats
Split the reps how ever you like. Some split the reps in half and did the exercises together. Others split up exercises and swapped out when they got tired.
Mosey to the next street for partner leap frogs. P1 runs to the first mail box and waits. P2 "leap frogs" by him to mailbox number 2. Continue until we are at the school.
Walking T claps to recover our breathing. When at the bottom of the school hill we did in rotating fashion 10 Crawl Bears up the hill and 20 reverse lunges. 2 rounds before I got bored and called a recover.
Mosey to the bus parking lot. Teams of two combine to form groups of 4. On one side of the parking lot two pax would do exercises while the other 2 pax ran to the playground for 10 partner assisted pull ups each as the timer. Exercises were:
200 Gas Pumpers
300 American Hammers
400 LBC's
I ended up getting 4 rounds of pull ups in before our team collectively knocked out the ab work. In my mind I had that taking longer (like 5-6 sets of pull ups instead of 4). Oh well.
Quick watch check. About 10 minutes. Mosey to the rock pile. Keeping teams of 4. Two pax out to the school curb and back while 1 pax does chest press and the other does inch worm merkins. We recovered after everyone had a chance to do each excercise.
4 minutes left. Same thing – kinda. Chest Press, Curls, and 2 pax running. Had to cut this one short so not everyone get both excercises in.
1:30 left so I called for a lap down around the circle and back to COT. 6:15ish. Finito.
I took us out while trying to hit as many prayer bingo squares as possible (it was an Effee Meme last night). Sugar Daddy picked up on it halfway through and let out a chuckle around the "hedge of protection" portion of the prayer.
MOLESKIN
There was some low mumble chatter from J-Woww that I didn't fully pick up on. I believe it had something to do with him explaining to other pax that he always leaves some gas in the tank when I'm on Q because I add sprints in towards the end (at least that's what the puzzle looked like when I put the pieces I heard together). Hadn't really thought about that before, but I do like getting to COT out of breath when I lead. It usually equates to getting to within 100-200 yards of COT for some excercises until about a minute before we are supposed to end and finishing with a sprint to COT. Today was no different.
Dana was out front from the beginning up hill sprint to the end loop to COT. Good work today. He tried to make a joke about steak and bourbon combination helping to add additional thrust this morning. If that were the case, Doughboy would be the flash.
Rubbermaid continues to dupe unsuspecting pax into thinking the trail is fine. Mumble chatter at coffeteria proved to be quite the opposite with apparent slip-in-slide and ice skating moments this morning on the trail. Meanwhile Rubbermaid is on GroupMe saying "The trail was fine this morning, just a little wet in the usual places".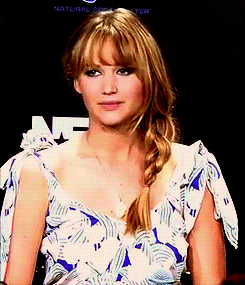 While the workout started out run heavy, the mileage came down quite a bit the second half. We finished with 3.2 miles (roughly) covering 1.5 of it in the warm up.
A couple Effee highlights and feedback
– Apparently Sledge can't play the guitar and read brand new lyrics at the same time (nor can most people I assume). Finger cross that he records it and posts to GroupMe this week.
– The writing was solid once again but the reading was suspect. Several pax flubbed the punch lines – me included. Thank you public school education! In my defense I was given three pages of writing.
– Our photo shoppers have gotten lazy with most of the between award meme's being retreads. Apparently Deflated actually worked in 2021.
Hermie showed up after being absent from F3 for over 2 years. It was good to see him and I had to explain to 90 percent of the pax there who he was. Will we see him return to workouts?
Chiseled and Diesel Q's are anxiously awaiting for the keg to go dry so they can incorporate keg tosses into their AO's portfolio. I'm sure 5 Stones wouldn't mind.
Elmers – and more specifically his reindeer chow, will be invited to every party I throw from now on. As Elmers so eloquently told me "That shit is crack".
ANNOUCEMENTS
Waxstravaganza is this Saturday (1 week from today). See PreBlast for details.