In what was initially marketed as potentially one of the more awkward Q's to ever occur in Waxhaw, the final result ended up being much tamer than pax were originally led to believe – I think.
7 guys beat the Super Bowl fartsack (and promised their wife they would give them their "Valentines gift" when they got home) to come celebrate Valentines Day with a bunch of dudes in an empty parking lot. Not weird at all.
WARM UP
Half Mile snake mosey where I learned my man cold has now deprived my lungs of oxygen enough to get me more winded than I should be at the moment.
Side Straddle Hops. Got to 15 and felt good so kept going. Blue Screen gave me a Shake N Bake "No" and bowed out at 20 for a calf stretch (respect good sir, or should I say respect respect?). I had a feeling in my mind most pax thought I was going to stop at 25 so I kept going until 30 just to keep them on their toes.
Jimmy Duggans
Walk out to plank position for Merkin's on my up and down. Had previously only done 10 when doing this but was still feeling a little froggy (literally my voice was almost gone) so I took us to 20 reps.
Calf Stretch to which Damascus had been gone so long that he realized he was winded even doing those.
Pickle Pounders only because it was V Day (and because I knew that was the most action some of these pax would get all day).
THE THANG
Mosey to Target parking lot and find a real dark corner to partner up and get weird. 7 minutes in heaven. The game (so I'm told because I was a fat chubby kid that never got invited to play) involves going into a closet for 7 minutes. The tradition continues because we had odd numbers and I was odd man out. 2 dudes do what they want in the dark corner while the rest of us run a lap around the parking lot. Continued until everyone had a turn. Once everyone was back we asked what exercises were done and if no one did one of the following then we would do that many corresponding burpees (this was not revealed ahead of time). There was a baseball theme much like Paradise By the Light of the Dashboard (good job whoever picked up on that reference) ((RIP Meatloaf)).
Home Run. Burpees – 4 burpee penalty if no one did them. Damascus and Partner did so they saved us 4 burpees.
Triple. Sister Mary Catherine's – 3 burpee penalty if no one did them.
Double. Jump Squats or Bobby Hurley's – 2 burpee penalty if no one did them.
Single. Some sort of ab exercise – 1 burpee penalty.
We ended up doing 6 burpees.
Mosey to the neighborhood entrance hill for Ménage a Trois aka Grinder. Teams of 3 to split 200 Merkins and 200 In/Outs with a runner in between.
Mosey to Pet Smart where an empty bottle and a tennis ball are waiting for us for Spin the Bottle. It's at this point that Blue screen realizes its been over 50 years since he last played this game. So modified spin bottle rules. Bottle is spun, if it doesn't land on you, you sprint in any direction (180 degrees) from pet smart. If the bottle does land on you you grab the tennis ball and throw it at a pax as they are running away. Tennis ball hits you, you do 5 burpees. Tennis ball doesn't hit someone, the thrower does 5 burpees, but with a twist – if the running pax don't get the ball returned by the time the thrower finishes his 5 burpees, then everyone does 5 burpees. It made for some creative relay throws once pax got the hang of it. For those wondering, I got the idea from this video I saw last year: https://www.youtube.com/watch?v=LmzQSPsUlUA
2 minutes left so we mosey to Hickory Tavern. I ask Chastain for his favorite number. Its 15 in case your wondering and we were all thankful it wasn't 99. I ask Blue Screen for his favorite exercise and it was Big Boi's (We were all shocked it wasn't pickle pounders). Less than 6 in and I do a watch check to find its already 6:15 so a quick recovery call and jail break to COT.
MOLESKIN
I was worried about scaring pax off when my marketing of spin the bottle and seven minutes in heaven, but we had a decent turn out considering it was post Super Bowl Monday.
Great having Damascus out to his original site. He asked me for not a lot of running and I think I somewhat obliged.
We ended Spin the Bottle when the bottle landed halfway between Damascus and I (though truthfully more so him) and we both went for the ball. I was a pretty easy target standing less than a foot away.
I was considering adding in another partner game where you had to carry the tennis ball without it hitting the ground without using your hands/arms. We ran out of time and the more I think about that one, the more I'm glad we ran out of time.
Thanks to Flanders for Voluntolding me to Q today. Hopefully they can get some more pax to venture back out that way. I do like that site.
Chastain giving both site q's a run down of Waxstravaganza like it was the first time they had heard it. I guess we determined who doesn't look at GroupMe this morning. I heard Flanders say "What's a CSAUP?". I suggest those two see the announcements for the up coming site q school.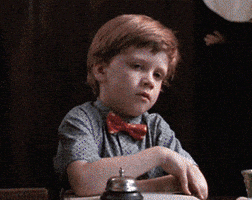 Blue Screen looked legitimately lost during Ménage a Trois. He couldn't figure out what group he was with and with each mistake it was making Chastain more and more frustrated which only made my happier. And for the record, no – I did not attempt to confuse Blue Screen more by giving him false directions.
The confusion apparently carried over into spin the bottle as Blue Screen attempted to chase pax down and then throw the ball at them.
Some deep thumps on the tennis ball throws so some pax got pelted today.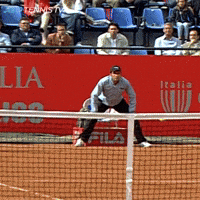 I some how got odd man on 7 minutes in heaven, ménage a trois, and never had the bottle spin my direction….middle school all over again.
ANNOUNCEMENTS
Site Q School coming in March. See Site Q Channel and News Channel Calendar for details. (Flanders and Bypass, that does require you to look at GroupMe).