I stole this Q from myself. But the last time I did it was in August 2021 so I feel like enough time had passed. Besides, if it ain't broke why fix it? To me the best(worst) Cowbell workouts have following this formula: When you're running you wish you were lifting and when you're lifting you wish you were running. I think we accomplished that today.
The workout was simple. One white board. 8 exercises. 3 rounds of each.
Shoulder Press
Curl
Tricep Extension
Squat Thruster
Lawn Mower Pull
Sit-Up Chest Press
Goblet Squat
Plank Pull Through
Round 1 – 10 reps then sprint to the curb and back
Round 2 – 20 reps then 5k pace loop around the back of the PetSmart
Round 3 – 30 reps then 10k pace long loop down in front of the Verizon and back
Kettle bell swings while waiting on the 6. Repeato with the next exercise.
Moleskinny
I'll start with Rain Man. It's not even fair. Somewhere in the middle of the workout my heart rate hit 198 so I had to back off and he's just cruising along presumably waiting for the workout to begin.
Brutus didn't have his watch cause it broke. He talked a lot and visited the gas station bathroom. He hasn't eaten in 17 days (or something) but he's half a pound away from his lowest weight since he was born (or something).
It was weird seeing Gerber without his compression sleeves on his calves, but he's got an injury that's preventing him from running even 10 feet so who needs those? He "mashed" with us today and it was painful watching him hobble around. Remind me how Old Yeller got better.
I think every time I talk to Schneider he somehow finds a way to talk about his beach house and all the work he has to do on it. He's got a built in excuse why he can't do Saturday workouts or do the Waxhaw Trail Fest. I bet one day, years from now, we find out he's never actually had a beach house.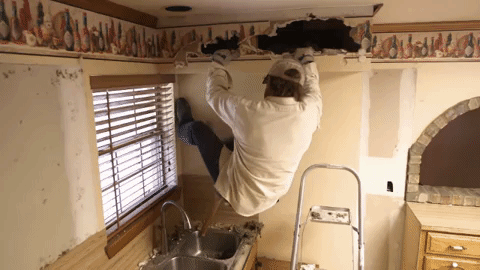 Posse was talking about LLCs and other business ventures but I ran out of cool/semi-relevant GIFs so you have to take this one: